#Lipstories: Room Service
Sephora is the fashion powerhouse of makeup, mainly with their #Lipstories collection. Let me break it down - some shades have been discontinued while new ones have been added to the rotation. Each bullet is beautifully decorated with an image that is meant to illicit am emotion related to that specific shade. While some makeup brands will release a seasonal collection to reflect the seasons of fashion, they are often trends imagined by the artists that act as creative directors and can be intimidating to most makeup users.
A #Lipstories collection, however, has introduced sparkly pinks for poolside glamour and matte chocolates for the upcoming fall (aka pumpkin spice season). The new lipsticks still fall under the formula categories of matte, metallic, or creamy. Rankings will be given based on wearability, ease of application, and overall feel on the lips. Tune in every week to see the shade and results!
This shade screams, "I need summer to last forever".
Last week, I showed you the frost that is Werk It which is reminiscent of a disco ball or a winter snowstorm, depending on how dramatic you want to be. I'm a musical theater nerd so sign me up to play Elsa in the musical. This week I slapped on a pretty peach shade that is so far from any snow that it's beachside sipping a mai tai topped off with denial. This also made me wonder why I didn't grab Room Service when I was doing my peachy makeup tutorial (that one featured another peach lipstick from Sephora with more shine).
This peach is one of those lipsticks that can be used as a blush, eyeshadow, and lipstick for the ultimate monochromatic look.
As with most of the creamy formulas from the #Lipstories line, this lipstick wears like a dream. It's smooth and soft on the lips with a buildable pigment. This specific shade is a warm peachy nude and it will not be the most flattering on its own. It made me look a little washed out and it might be too warm for those with pink undertones. There's a way to remedy that!
Grab a your favorite nude lipliner to give this shade more definition and depth.
When using a lipliner, you get back your actual lip line (hence the name) or you amplify your lips. Choosing a nude lipliner that compliments your skin tone and undertone will allow you to have this pretty peach show up as the perfect natural lip. Rather than filling in the full lip with liner, I recommend lining your lips and filling in the lips only at the corners. Then swipe on Room Service to blend the two shades and get a beautiful Kardashian-esque lip. Use a small eye or lip brush for better blending and no harsh edges.
Recommended lip liners:
Iconic Nude by Charlotte Tilbury
Brow Contour Pro 4-In-1 Pencil by Benefit Cosmetics (yes, on your lips!)
Check out my breakdown of the product: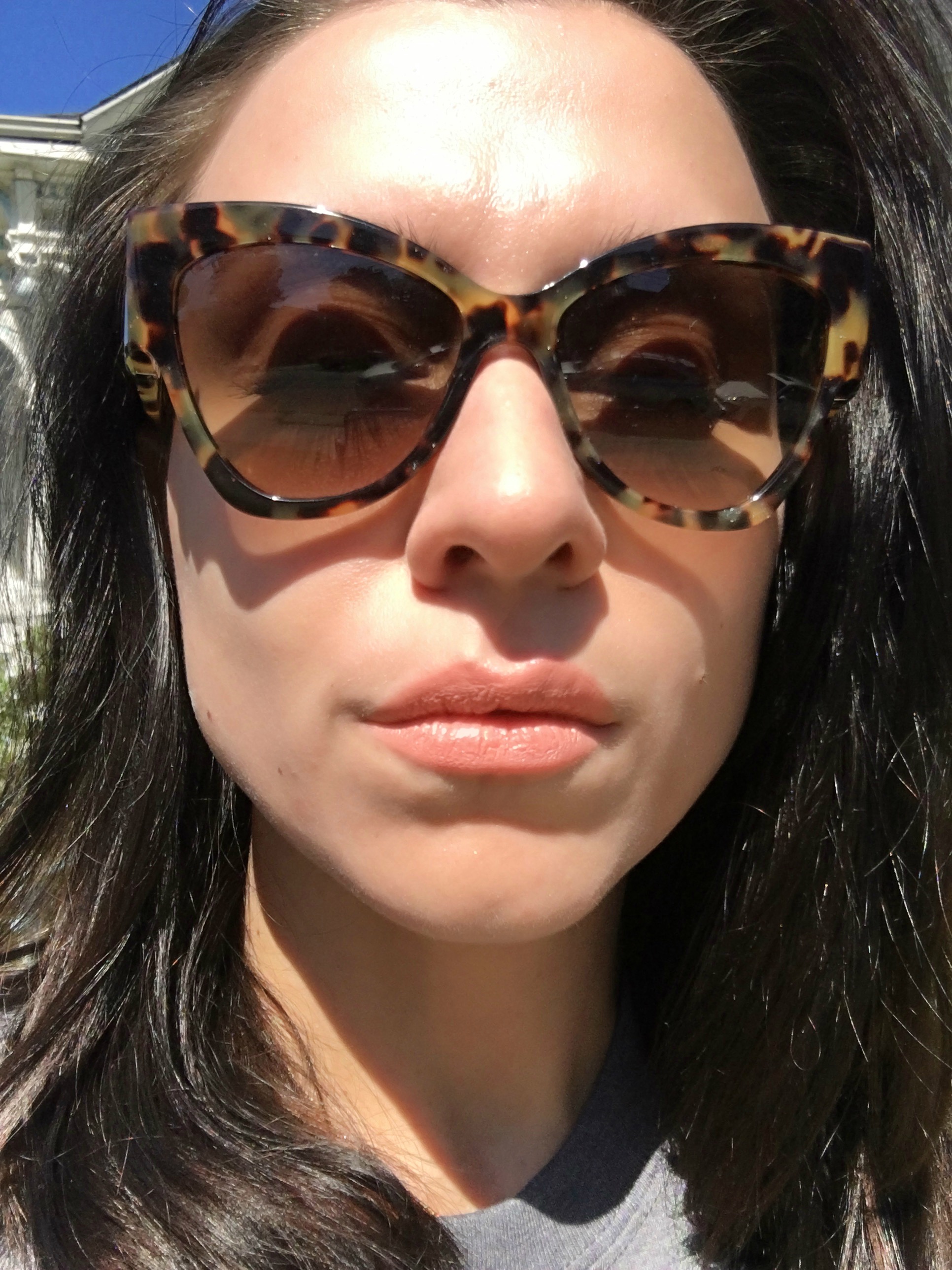 Color: Peach
Finish: Cream
Packaging: Hotel Sign
Wearability: 2/5
Application: 2/5
Overall Feel: 2/5