#Lipstories: Werk It
If you've visited a Sephora lately you may have noticed the wall of colorful lipsticks from the brand's #Lipstories collection. Each bullet is beautifully decorated with an image that is meant to illicit am emotion related to that specific shade. The packaging is very little plastic and mostly durable paper, making it a sustainable alternative to many lipsticks on the market.
A #Lipstories lipstick will be either matte, metallic, or creamy and we will be testing out a new one every week. Rankings will be given based on wearability, ease of application, and overall feel on the lips. Tune in every week to see our results!
I love a good sparkle.
Sephora has expanded their #Lipstories range to include some limited shades not available in stores. I ordered Werk It, along with another shade to be reviewed next week, and eagerly waited for it to arrive. I was interested to see if this would be an explosion of glitter or a subtle wash of shimmer that could be versatile in its application. I was delighted to find out that it was the latter.
This shade is very on trend with the holographic elements we are seeing in fashion and beauty.
Werk It stands on its own as a moisturizing formula with a hint of multidimensional shimmer that you can build layer after layer. You can also add it on top of your favorite opaque shade of lipstick or mix it with a gloss for more pigment. Additionally, this one lipstick tube can double as a chunky highlighter in a pinch.
This won't give you raver vibes - instead you see a sophisticated side of glitter.
The one thing to keep in mind with this shade is the undertone. The glitter is light blue, lavender, and pink which gives you a result of light metallic pink. Personally, my olive skin has a warm undertone and this shade was not entirely flattering on me. I had to layer it over a peachy lipstick in order to get a more neutral pay off. If you have a fair to light complexion with pink or neutral undertones then you are the person that this shade will be the most flattering on without any color manipulation (peep the photo below to see what I mean).
Check out my breakdown of the product: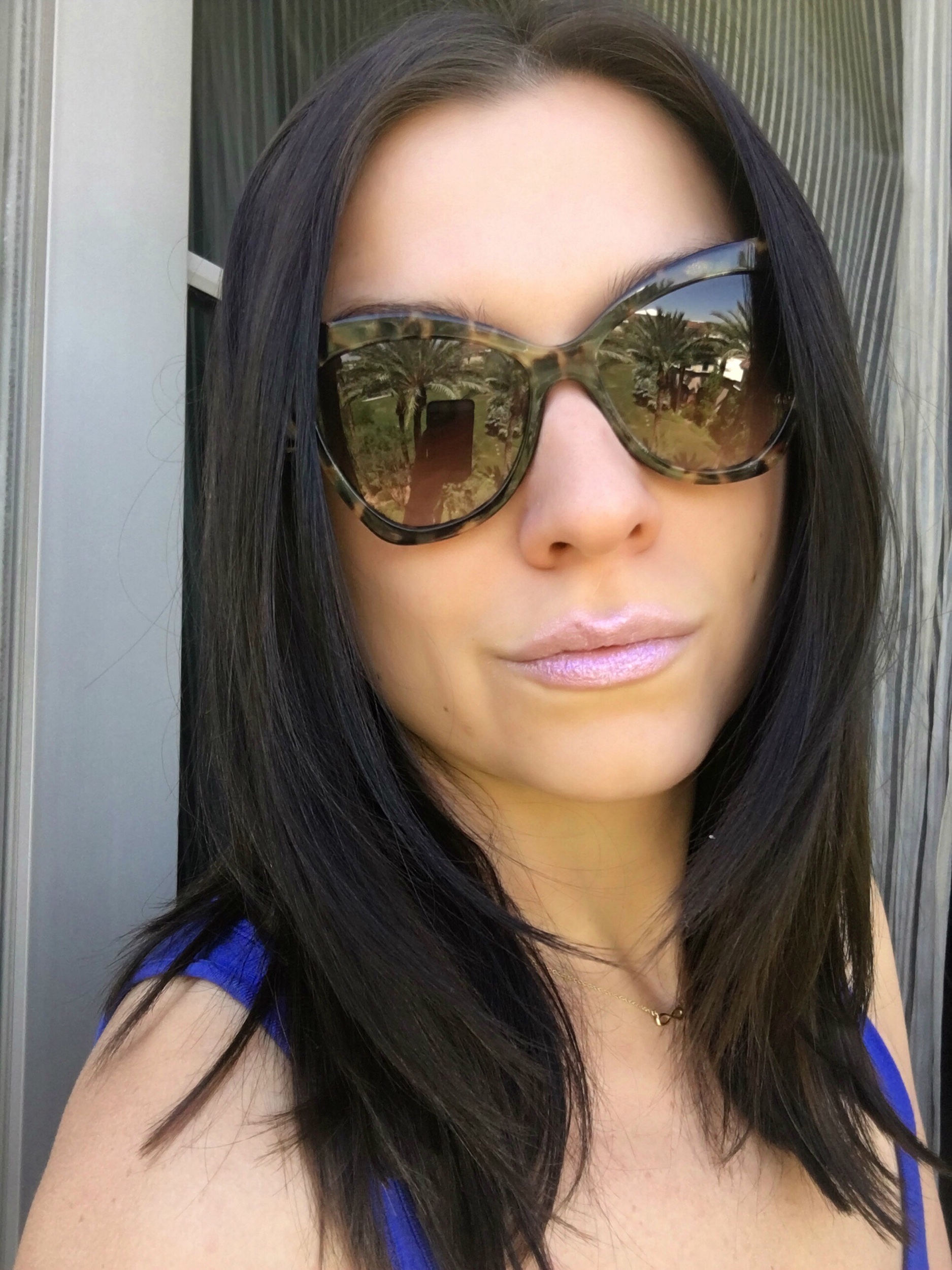 Color: Sheer with cool toned sparkles
Finish: Metal
Packaging: Holographic prisms
Wearability: 3/5
Application: 5/5
Overall Feel: 3/5