#Lipstories: Brunch Date
If you've visited a Sephora lately you may have noticed the wall of colorful lipsticks from the brand's #Lipstories collection. Each bullet is beautifully decorated with an image that is meant to illicit am emotion related to that specific shade. The packaging is very little plastic and mostly durable paper, making it a sustainable alternative to many lipsticks on the market.
A #Lipstories lipstick will be either matte, metallic, or creamy and we will be testing out a new one every week. Rankings will be given based on wearability, ease of application, and overall feel on the lips. Tune in every week to see our results!
In honor of National Lipstick Day today, check out this list for special beauty deals, some of which expire tonight.
* denotes clean beauty brand.
Without further ado I give you:
Lately, I've been a bit adventurous with the #Lipstories colors I've tried.
This week I bring it back to neutrals.
Brunch Date is the quintessential nude - it's going to be flattering on most skin tones. It is a little more brown than Oui! but still have a slight pink to it. This is going to be the neutral with the neutral undertone that will look good on almost anyone. I'd recommend pairing it with Charlotte Tilbury's Iconic Nude. Especially since you'll probably need a liner to get a flattering lip shape.
Is it 90's? No.
While this nude is a little more on the brown side it doesn't shout 1999. In fact, it's a very flattering beige that is hydrating and light on the lips. It's meant to set matte but I find that it's a little more of a cream upon application. If you do want to matte it out, apply it over a matte lip liner.
Ultimately, the versatility of this shade is what makes it a great choice.
You can wear this shade as the matte that it's intended to be, add a gloss for a wet look, or layer it over a balm for some creamy hydration. If they didn't already have their own beauty brands, I suspect the Kardashians would be all over this flattering nude. So if you want to channel your inner Khloé (or Kiley or Kim) grab Brunch Date for $8 at your local Sephora or order online.
Check out my breakdown of the product below.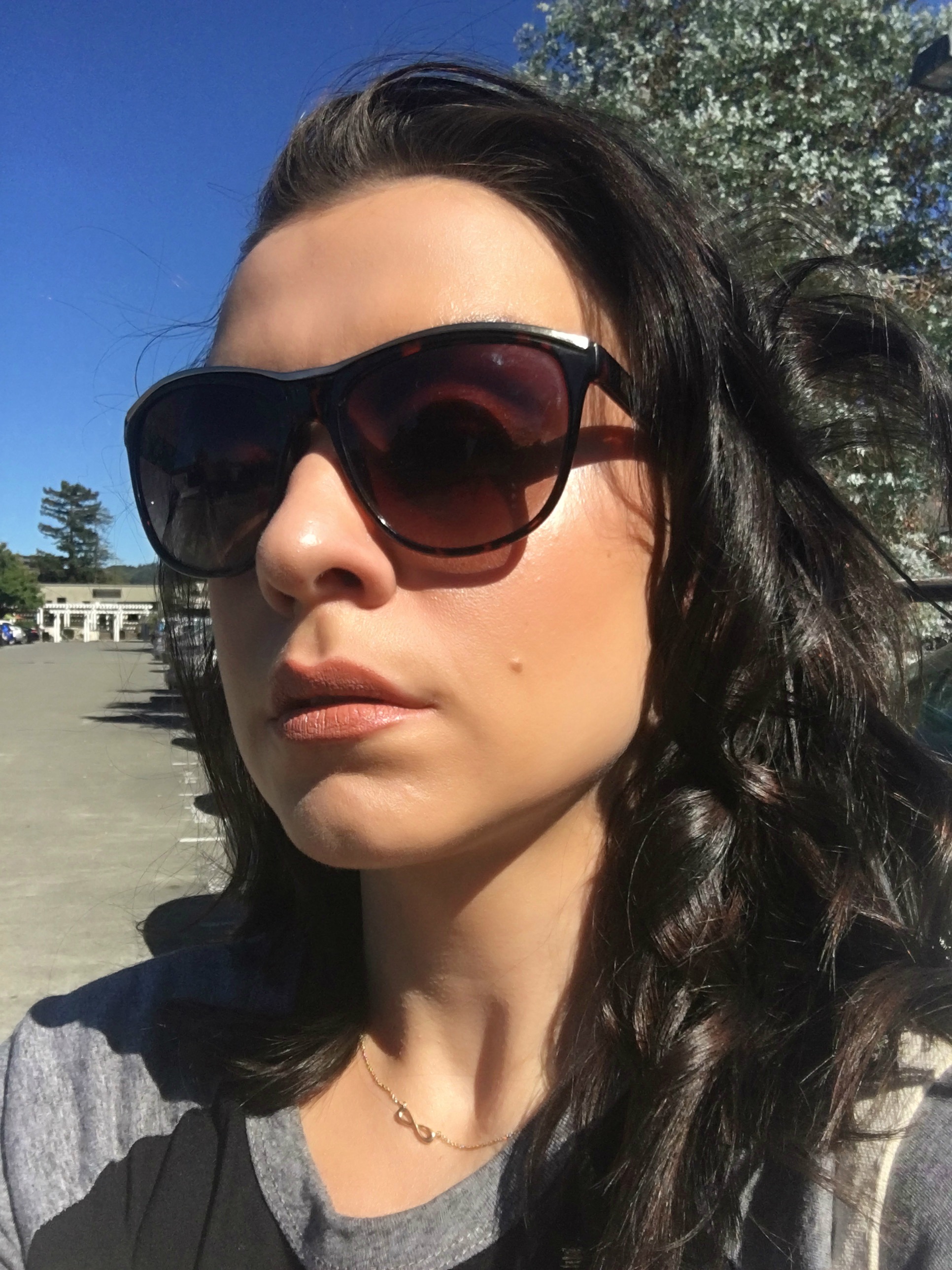 Color: Warm nude
Finish: Matte
Packaging: Cafe chairs
Wearability: 5/5
Application: 3/5
Overall Feel: 3/5