#Lipstories: Hong Kong By Night
If you've visited a Sephora lately you may have noticed the wall of colorful lipsticks from the brand's #Lipstories collection. Each bullet is beautifully decorated with an image that is meant to illicit am emotion related to that specific shade. The packaging is very little plastic and mostly durable paper, making it a sustainable alternative to many lipsticks on the market.
A #Lipstories lipstick will be either matte, metallic, or creamy and we will be testing out a new one every week. Rankings will be given based on wearability, ease of application, and overall feel on the lips. Tune in every week to see our results!
I was hesitant to try this shade because I'm very leery of metallics.
Let's take a walk down memory lane for those that need some context: a huge trend in the 1990s was frosted lipstick. During this time, lip colors with metallic finishes were highly popular regardless of the shade. Like with most fads, this was one where you would look back on photos of the time in shock and horror. (Read: this was not an all around flattering look).
Imagine my surprise when I fell in love with this shimmery shade at first swipe.
This red is a bit of a neutral that will flatter most skin types with a very sight cool light that helps teeth look whiter. You can pair it with a lipliner (or not) because the application from the bullet is so easy and this formula stays put without drying.
But what about the glitter?
The glitter in this lipstick is so fine that, rather than looking like a metallic foil, the result just looking like a glossy formula. No frost!
I was so happy to be surprised by this formula that I threw the tube into my personal makeup bag and ordered another for my pro kit. I originally stumbled on this shade as the Pride 2019 edition of Love Is Love but am happy to know that it's packaged as Hong Kong By Night in the permanent collection.
Although I would implore Sephora to keep the Love Is Love shade and the donations that it provides year round - because equal human rights aren't just for June.
Check out my breakdown of the product below.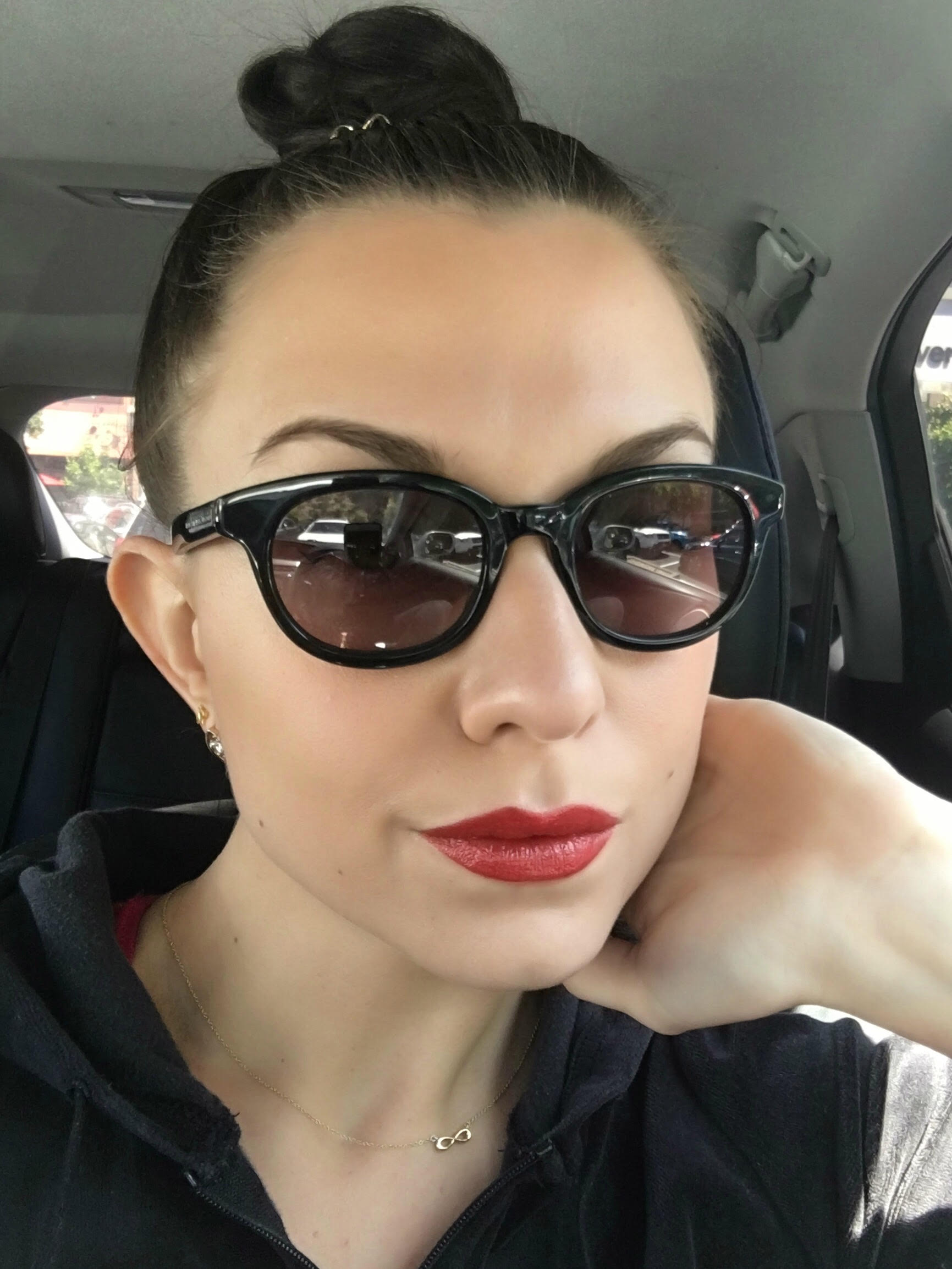 Color: Red with gold glitter
Finish: Metallic
Packaging: Chinese taxi light.
Wearability: 5/5
Application: 4/5
Overall Feel: 5/5