Do You Need A Mattifying Primer?
"WTF is a primer?"
"Why do I need a primer"?"
"How do I wear it?"
These are just a few questions we've gotten about primers. Basically, you can use primers as the step between your skincare routine and your makeup application. It will help lock in your skincare products and prep the skin to help your makeup last longer. Some primers also elevate your needs.
We recently did a post on illuminating primers, which add a hint of radiance to your skin. You can use these for a healthy glow with or without makeup. We recommend these primers for those with dry to normal skin. What about those of you who have oily or combination skin? That's what this post is for.
If you are looking to control oil and shine on your skin without sucking away moisture, we've curated our list of favorite mattifying primers. We have a luxe option, an acne fighter, and our fave for you clean beauty queens.
Keep reading for our breakdown.
Rihanna's brand is truly the gift that keeps giving. Fenty Beauty's Pro Filt'r Instant Retouch Primer is the universal skin perfecter we've all been waiting for.
While this formula gives the skin a matte appearance while diffusing light to minimize the look of pores, fine lines, and any shine. The formula is oil-free and will remove oil without drying out your skin.
For a luxe finish to the skin, we recommend All Hours Primer from Yves Saint Laurent. The low SPF in this primer will give you some UV protection with minimal flashback in photos.
The formula of this primer will blur fine lines and pores to give you the perfect velvet skin base for your makeup. The best part is that it will control shine without clogging pores, making it derm-friendly. The one note we'll make is that this formula does contain alcohol so if you have a drier skin, you may want to dodge this bad boy.
Most primers will give you a great layer between your makeup and skincare. The Mattifying Primer with Anti-Acne Treatment from Cover FX, though, will give you the added benefit of skincare in a primer.
This gel formula contains 1% Salicylic Acid, which acts to revitalize any breakouts that you may be having. It will aid in fighting your acne but beware if you are already using an acid on your skin as this may cause extra dryness on those patches.
If you are experiencing redness, keep this primer in your fridge so that the gel can give you a cooling sensation to calm any inflammation in the skin.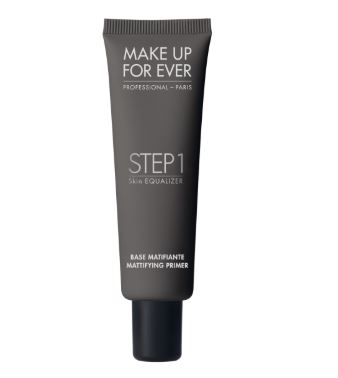 Makeup For Ever is a brand that makeup artists are obsessed with. That's because we are able to get creative with how we use their products.
Enter the Step 1 Skin Equalizer Primer which can be used with any of the other primers in the line to not only protect and seal the skin but also give your face canvas a better starting point. Use the brand's redness fighting primer or radiance primer to add a glow before adding Step 1 for a mattifying effect.
Radiance then matte? Yes, it will give your oily skin a healthy glow without causing you to look like an oil slick or melting your makeup off.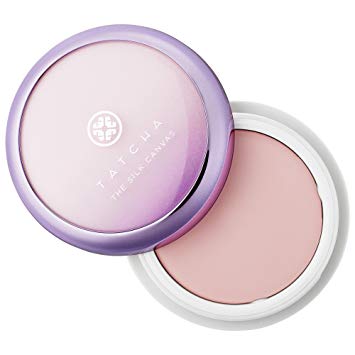 There's something so elegant about a balm that turns into a powder after it perfectly melts onto your skin. It's even better is it's a clean beauty formula. It's doubly better if it's from Tatcha, a brand that donates to girls getting their educations.
Obviously, we're talking about the brand's Silk Canvas Protective Primer. The balm not only protects the skin from dirt and makeup without clogging pores but it also contains ingredients to combat pollution from the environment. That coupled with the active complex of hadasei-3 (green tea, rice, and algae) allow for your best skin ever.
TBH, sometimes we don't even put foundation over this magic primer.
If you didn't know, now you know. At least, we hope that we were able to give you more information around mattifying primers and which one is right for you. If you have questions, comments, or thoughts on what kind of content you would like to see from us, leave a comment below or hit us up here.