Cell Phones vs Skin
It has long been stated that UV light and the pollution found in our lives leads to damaging effects for our skin. Premature aging and congested skin have been issues that we've tried to combat with SPF, washing our makeup off before bed (mostly), and other measures. Now it's been "coming to light" that the devices we use in our everyday lives (smartphones, tablets, etc) emit a blue light that is harmful for us. Exposure to blue light before bed knock of our circadian rhythms where we can't get a good night's sleep, leading to us looking haggard and worn the next day (hello, eye bags).
Additionally, it has become known that blue light from our devices is releasing free radicals which is leading to hyperpigmentation! While currently, there haven't been any scientifically approved solutions to this dilemma, we are seeing products pop up that are touting their ability to protect against this newest form of pollution. While we can't back up these products with science, we can sound of on what felt and looked best on us. Finger crossed they are actually filtering out that nasty blue light.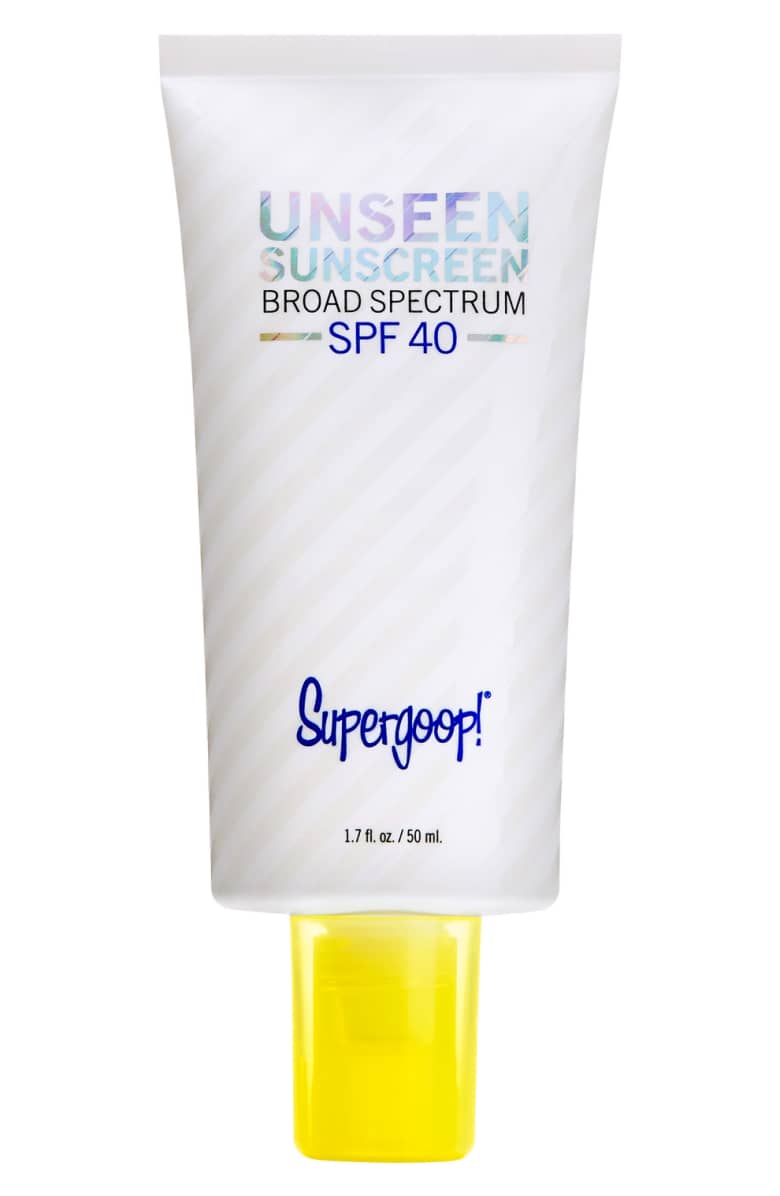 by Supergoop! is an SPF the likes of which you have never seen. This gel based lotion is light, oil-free, and finishes as a mattyfying primer. Don't worry if you're on the dryer side, this will still feel good on your skin. Our disclaimer: use this as a primer with SPF and not as an alternative to your moisturizer. It will protect you from pollution but won't add hydration.
How does it protect from blue light? Red algae extract. While the pool of research behind the algae's protection against blue light is small, it has been shown that it produces amino acids that act as natural sunscreens, giving us hope that you're getting nutrients as well as protection through your skin.
by Guerlain is what you reach for when the damage has already been done. The formula will not only protect you from blue light (and other light pollution) but will brighten any dark spots or hyper-pigmentation when used regularly. This formula also boasts micro-pearls that cause the product to act as an illuminating primer. Just because it's colder out doesn't mean you don't need SPF. This one will keep you glowing.
Moringa extract addresses any textural skin issues like acne, scarring, congested pores and fine line. The brand's trademarked Orchid Noble Light Technology includes microRNAs responsible for increasing collagen production and decreasing the melanin production that leads to dark spots from light exposure.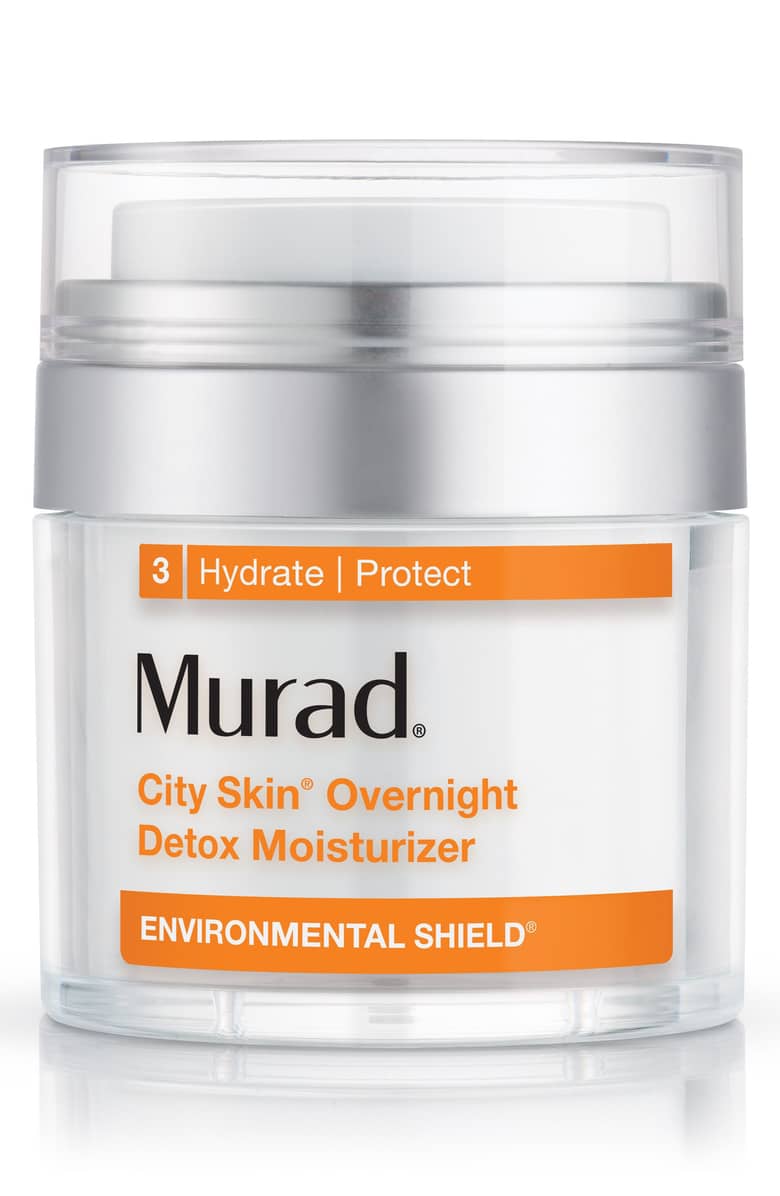 by Murad is for someone who lays in bed for hours watching makeup tutorials on her phone (aka us). This is the moisturizer you may want to start using. It's strong formula provides a shield to protect from blue light on the surface while active ingredients penetrate the skin to reverse damage.
Vitamin-C brightens any hyperpigmentstion marrubium plant cells fight pollutants and strengthen he skin barrier. Marrubium plant stem cells contribute to adding antioxidants that fight pollution and light damage. Sunflower, cucumber, and barley (read: not gluten-free) give the skin hydration and smooth out fine lines.
Better yet, this formula is paraben-free; sulfate-free; phthalate-free.
by Estée Lauder is the OG skincare with the added technology of today. In addition to hyaluronic acid and antioxidants for hydration and regeneration, respectively, the cream uses ChronoluxCB.
This unique and patented technology allows skin to mimic its regenerative cycle throughout the night that matches with your ideal circadian pattern. This allows your skin to heal and grow stronger against all of the pollution we are invaded with every day.
Stay safe out there, folks!