Best Foundations for Oily Skin
If you tuned into our introductory post about foundations, you know that we're focused on giving you a series that caters to your needs and desires. In this episode, we talk about the best skin bases for oily skin.
Whether you have always shiny skin or you get the mid-day sheen, read below for help on curbing your oil while moisturizing your skin. Coverage types vary and we even have an option for our luxe ladies and our clean beauties.
We hope you enjoy this series. More episodes will follow. In the meantime, if you aren't an oily one but know an oily one then pass this post along!
Is there anything we forgot or missed the mark on? Let us know!
Don't underestimate this sheer coverage maven. The Oil-Free Tinted Moisturizer from Laura Mercier is one of the best skin perfectors out there while also being the lightest.
Jojoba moisturizes while SPF 20 and Vitamins C & E protect. The best part from the brand that makes incredible skin cosmetics? The oil controlling formula that combats sheen without feeling caked on.
Airbrush makeup has long been the BFF of makeup artists everywhere. Who wouldn't want to have perfect skin from head to toe that lasts until you choose to remove it?
Dior has harnessed the power of airbrush and put it in the hands of the average makeup user with Airflash Spray Foundation. You don't need a bulky machine or motor to apply this formula. Just spritz it and use a brush for extra blending onto the skin. Mother of pearl extracts give the skin a gorgeous glow without making oily skin look like a pizza napkin.
We gave Lancome a shout out in our original post for being an incredible formulation with a highly inclusive shade range. Now we have to raise the glass (or the foundation bottle) again.
Teint Idole Ultra Long Wear Foundation starts as a medium coverage with the option to build up to a full coverage. Taking into account different undertones, this foundation blends seamlessly with the skin to give you your skin but better. 24-hour matte finish controls oil and shine to give you day to night realness.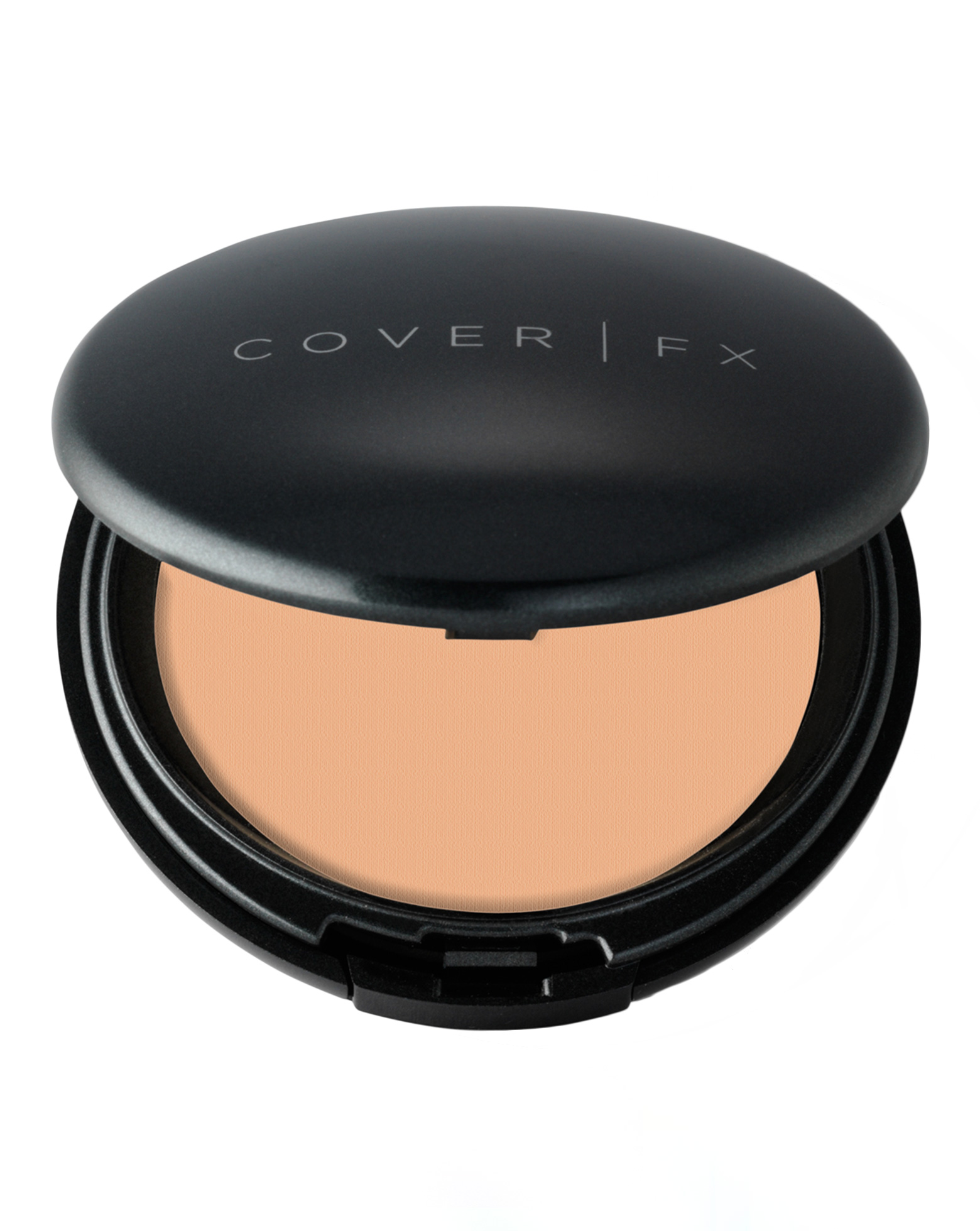 Cover FX is the go-to for perfect, editorial quality skin IRL, said every makeup artist ever. While most of the brand's fame comes from its glow-inducing drops, there is an option for our oily skinned brothers and sisters, too.
The Pressed Mineral Foundation is matte with a talc-free formulation. Read: no more looking and feeling chalky with powders! This compact houses Amazonian clay to whisk away shine without drying because of the amino acids included to moisturize the skin. Check, please!
Yves Saint Laurent is probably one of the more decadent makeup brands out there and also one of the most rock and roll. There's something sexy, edgy, and yet low maintenance about the YSL girl. Call it French girl magic.
The brand's All Hours Stick Foundation is no exception to these rules. The small tube houses a creamy formula that gives matte coverage for our oily friends. Add more product where you need more coverage or go all over for that perfect face. Whether you're rock and roll or uptown chic, this packaging and formulation is universal.
Tip: use a slightly darker shade for easy contouring.
Let's set the record straight right now: there is not enough color inclusivity in the clean beauty space. Most natural ingredients are difficult to integrate into darker toned products without causing the skin to look ashy. This doesn't mean we should be striving for new formulas and demanding the need for more color variation in the clean beauty space.
That being said, ILIA does well with what they have. The brand's True Skin Serum Foundation has more options than most with at least one shade in the lightest and darkest categories. Jojoba and aloe leaf extracts moisturize the skin without adding oiliness. Mastic (aka Greek tree resin) helps minimize the look of pores, control shine, and reduce breakouts. It's a great formula and a step in the right direction for clean beauty. We're eagerly awaiting more.
Have a favorite foundation for your oily skin that wasn't featured here?
Comment below!